North Versailles' Best Kept Secret... isn't a secret anymore!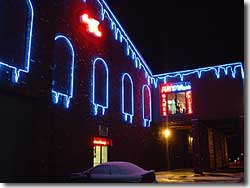 If you've seen us from the outside,
it's about time you check us out on the inside!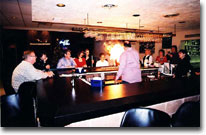 Bill Balsamico's signs have been getting great reviews. See them here!
Regarding the origin of our name...
For 23 years, I was in the Ice Business and when I sold the business using my legal Italian Heritage, came the name
"Casa D' Ice" for "House of Ice". I can not help it that the Spanish use is the same name for house. So, for those
who question my use of "Casa" when I am against illegal aliens, I hope this explains it.

Live Entertainment • Casual Dining • Deck • Catering • Parties • Great Signs!